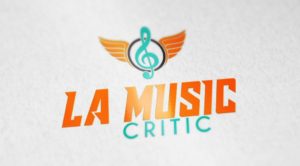 Here's the article with all of the artists who are nominated:
ANNOUNCEMENT OF LA MUSIC CRITIC AWARD NOMINATIONS FOR SECOND HALF OF 2017
We think that 2017 will go down as one of the most prolific years in outstanding music being released by indie artists.  We received and reviewed so many that we had to change the review period.  Consequently, we considered more than 235 albums and EPs that were released between July 1 and November 30, 2017, in compiling our nominations for the LA Music Critic Awards.  Albums and EPs released from December 1, 2017 through May 31, 2018 will be considered for the first half awards of 2018.
Fans are encouraged to vote for the Fan Favorite Award.  To vote for your favorite,  simply leave a comment below in the following format:  "I vote for (name of artist) for Fan Favorite."  No other comments will be counted toward the Fan Favorite Award, and each reader may only vote once.   Comments made on other social media sites will not count.
Fans are also encouraged to comment on other award nominations, and those comments will be reviewed by the Awards committee.  However, they will not count for the Fan Favorite Award unless the comment specifically says that the artist is being nominated for the Fan Favorite Award. 
The deadline for voting for the Fan Favorite Award is Wednesday, January 31, 2018, at midnight MST.  The full list of winners will be announced at 6 p.m. MST on Friday, February 2, 2018.
Without further delay, here are the nominations.
BEST EP (Male) – Ryan Sims, My Side of the Story; Sam Marine, Big Dark City; Ben Anderson, YouTopia; Matt Westerman, Life Out Loud; Vinnie Paolizzi, Kids
BEST EP (Female) – Jacquie, The Only One; Katie Costello, New World; Cara Frew, Dance; Helen Culver, Seven Year Glitch; Libbie Schrader, Red Thread
BEST EP (Group) – Mare Island, Eponymous; TYA, No Money, More Love; RVBY My Dear, Cycles; Social Repose, Empress; Surf Rock is Dead, We Have No Friends?
BEST EP (International) – House Hounds, Saturate; Wolf & Moon, Frames; HUNDREDS, Wilderness; The Raft; Orion; The Raft, A Lullaby
BEST CD (Male) – Canyon City, Constellation; Chuck McDermott, Gin & Rosewater; Case Garrett, Aurora; Rusty Young, Waitin' for the Sun; Bryan Stephens, Village of Dreams
BEST CD (Female) – Monica Chapman, Small World; Chelsea Williams, Boomerang; Cindy Alexander, Deep Waters; Marina V, Born to the Stars; Katie Costello, Twice the Love; Amilia K. Spicer, Wow and Flutter
BEST CD (Group) – The Commotions, Vol 2; Great Willow, Find Yourself in Los Angeles; Andrea Harsell and Luna Roja, Something for the Pain; FreeWorld, What it Is; Chris Daniels and the Kings, Blues with Horns
BEST HOLIDAY ALBUM – Katie Garibaldi, Home Sweet Christmas; Balsam Range, It's Christmas Time; Jennifer Hanson, Under the Tree; Beth Marie Anderson, Christmas with You; Bloodshot Records, 13 Days of Xmas; Blue Elan Records, A Blue Elan Christmas
BEST VIDEO (OFFICIAL) (Male) – Matt Hawkins, Steel Ya Blues; Brandon Bonine, Remember my Name; Canyon City, Midnight Flight; Josh Johnstone, Just What it is; Rod Melancon, Dwayne & Me
BEST VIDEO (OFFICIAL) (Female) – Janey Street, Undone; Dree Mon, Rebel Soul; Lexie Rose, Wrong; Katie Costello, Hearts on Fire; Rachel Ariana, Imperfect; Suzanne Santo, Ghost in my Bed
BEST VIDEO (OFFICIAL) (Group) – FlecHaus, Tell me Something; Satellite Citi, Undead; Elizabeth and the Catapult, Ambrosia; Oh Geronomo, No More Stones; Pet Fangs, Gold Coast Dreaming; The Flatliners, Indoors
BEST VIDEO (LIVE) – Sierra Blanca, Paint the Road; Bernie Faulkner, Potbelly Stove; Calico the Band, The Leaving Kind; Rosi Golan, Underneath; Chelsea Williams, Anything Worth Saving
BEST VIDEO (LYRIC) – Mellott, Shooting Stars; Rachel Price, Love is War; The Rebel Light, Where did all the Love Go; Chris Chilton, Adonai; Jared Finck, New Kids
BEST VIDEO (HOLIDAY) – Redhead Express, Love is Christmas; Chelsea Williams, Peppermints and Mistletoe; Kate Steinway, White Christmas; Pam Taylor, Let's Get it on for Christmas
BEST VIDEO (INTERNATIONAL) – Straw, Bang Bang; Straw, 1965; Captive (ft. Hannah Trigwell), I Could be the One
BEST VIDEO (COLLABORATION) – Blue Elan Artists, Shine Down on Us; David Garfield and J. Paris, I Lied; Beckett and Claire Ridgely, Butterflies
BEST SINGLE (Male) – Mikey Wax, "Spaceman;" Zvchvivh, "Think of Me;" Tim Maiden, "So Far Gone;" Matt Zambon, "Blue and Yellow;" Jason Crosby, "Final Step"
BEST SINGLE (Female) – Hannah Lucia, "Your Love;" Heather Bond, "Keep it Quiet;" Ashleigh Watson, "Little Love;" Liz Kennedy (ft. Taj Mahal), "Everyone Knows how it Goes"
BEST SINGLE (Group) –   Featurette, "Upside Down;" Delsinki, "Wishing Upon a Star;" Echo City, "Burn Me;" Astral Queen, "Take it all the Way;" The Sound of Ghosts, "Train to Nowhere"
BEST INTERNATIONAL ARTIST/BAND – The Fisherman and the Sea, Belle Miners, The Raft, HUNDREDS, Wolf & Moon
BEST COUNTRY ARTIST – Case Garrett, Tim Bennett, Whitney Lusk, Kaylee Keller, Ryan Sims
BEST COUNTRY BAND – CALICO the Band, Steve Azar and the Kings Men, Honey County
BEST BLUES ARTIST – Pam Taylor, John Verity, Stacy Jones, Alastair Greene, R. D. Olson, Dave Hunt
BEST BLUES BAND – Paradise Kings, FreeWorld, Andrea Harsell and Luna Roja, BB and the Blues Shacks, Chris Daniels and the Kings, The McKee Brothers
BEST POP ARTIST (Female) – Marina V, Cindy Alexander, Katie Costello, Alex Mabey, Maggie McClure, Rosi Golan
BEST POP ARTIST (Male) – Curtis Peoples, Fernando Perdomo, Matt Westerman, Bryan Stephens, Ben Anderson, LeRiche
BEST POP BAND – Flood Coats, Seasonal Beast, Elizabeth and the Catapult, Warbly Jets, High Dive Heart, Laini and the Wildfire
BEST ROCK ARTIST – Billy Burnette, Rusty Young, Ben Lorentzen, Russ Carrick, Robert Francis, Peter Simpson
BEST ROCK BAND – The Khourys, Surf Rock is Dead, Social Repose, The Slants, Xs and Arrows, Dopapod
BEST R&B/SOUL ARTIST – Ray Goren, Leslie Clio, Zoey Clarke, Louise Lemon
BEST R&B/SOUL/RETRO BAND – The Marias, The Commotions, Burgess Meredith
BEST ROOTS/AMERICANA ARTIST (Female) – Lydia Loveless, Shannon McNally, Liz Kennedy, Chelsea Williams, Amilia K. Spicer, Suzanne Santo
BEST ROOTS/AMERICANA ARTIST (Male) – Rich McCulley, Marc Berger, Chuck McDermott, Jason Hawk Harris, Sam Marine, Vinnie Paolizzi
BEST ROOTS/AMERICANA BAND – Great Willow, The County Liners, JD and the Straight Shot, The Empty Pockets, Dead Rock West
BEST BLUEGRASS ARTIST/BAND – The Jerry Douglas Band, The Grascals, My Girl My Whiskey and Me, Tommy Emmanuel and David Grisman
BEST JAZZ/INSTRUMENTAL ARTIST/BAND – Tout, Noon, Monica Chapman, John McLaughlin, KRON, Dave Yaden
BEST DANCE ARTIST/BAND – The Innocent Bystanders, TYA, Elephant Stone, Niteshifters, Cara Frew
BEST REGGAE ARTIST/BAND – Never Ending Fall
BEST PUNK BAND – Franks and Deans, Emmer Effer, Hang Tight, The Paranoid Style
BEST HARD ROCK/METAL BAND – SBK, Vacant Home, Aviator, The Black Hand, Downfall 2012
BEST FOLK ARTIST – Ben Bostick, Canyon City, Garrison Starr, Fred Smith, Sierra Blanca, Brandon Luedtke
BEST FOLK BAND – Tony Lovato and MEST, Fire Chief Charlie, Amber Run, Nescora, FXRRVST
BEST TRADITIONAL FOLK BAND – Storywrens, The East Pointers
BEST PROG ROCK ARTIST/BAND – Orissa, Dave Kerzner
RISING STAR – Ray Goren, Kaylee Keller, Rachel Ariana, Gina Sicilia, Chelsea Williams
We encourage to subscribe so you can keep up with the Awards and with our blog year-round.  We'll be back tomorrow with the first reviews for the next cycle.